According to a newly released video, one specific easter egg helps us link the Hawkeye series a bit more accurate, to december 2024. Emergency Awesome explains parts of this in the youtube video linked below, and you can see a shorter version of the specific parts here:
With this prior set image from Hawkeye below, together with the conclusions this far – which is saying "Happy new year 2025" – we're now placed in december 2024. Spider-Man: Far From Home took place summer 2024 and since there is a continuity from that movie, the film very much likely stays (at least shortly) in this state.
This also gives us a preliminary timeline set for hawkeye to this. Episode 6 is currently set to 26th but could still change in case the two last episodes takes place the same day.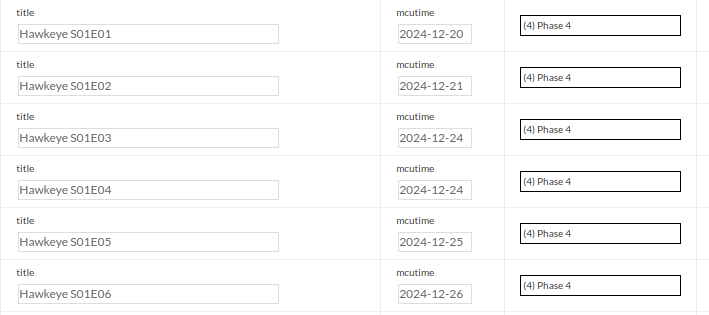 You can watch the opening scene – outed – from Spider-Man right here:
Full breakdown from Emergency Awesome can be seen here!