Feed-616
As we this morning, woke up to What If Episode 7, Shang-Chi also finally saw the light at Disney plus. However, the prior rumoured 45 day window for Shang-Chi seems to have been false despide the wide reporting of how Disney "solves" their streaming issues. Apparently, they don't, starting with the Black Widow incident. That said, there's nothing to see yet.
This leads us to Ms Marvel that was originally set to premiere late 2021. As it is now, there not much space left this year for another premiere, since Hawkey also starts streaming in november. Instead, Ms Marvel is now rumoured to premiere february 2022.
Yesterday, New Rockstars , showed us something that we have missed. It has been online a while, but now it has reached us too!
The video from New Rockstars below confirms the current year when Hawkeye takes place, via a set photo (about 6:40 in). The phots has been seen on Twitter and also reveals the year when Spider-Man: No Way Home happens. Our timeline database is while this post is written also updated! As it seems, it will be around christmas, 2025!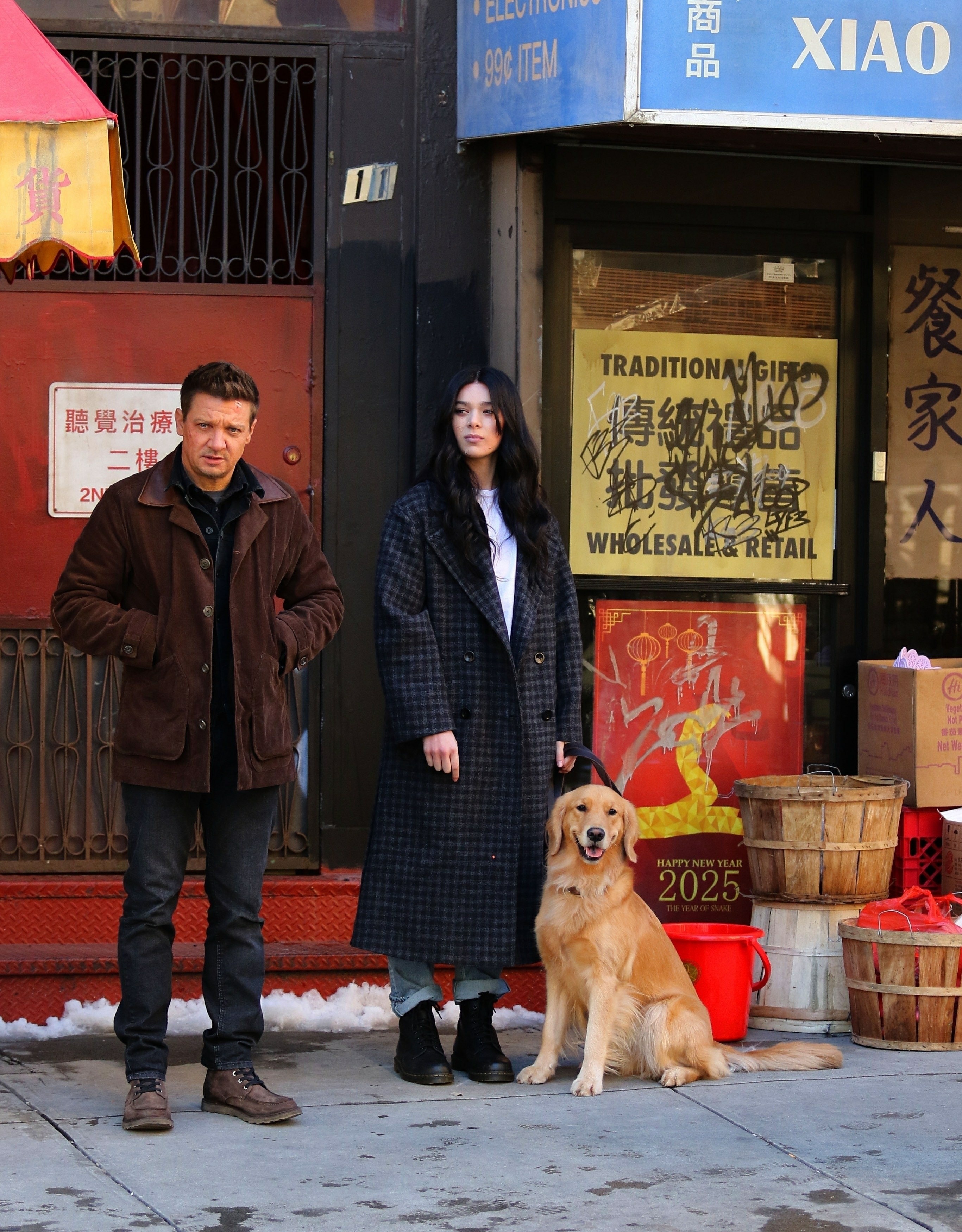 As of today, there's a new API viewer for the MCU Timeline, called Snapshot-616. It's an instant image with all of the registered timeline content so far. The intentions is to show how to integrate the API instantly with only HTML and Ajax requests.
Very soon, we can also replace our manually handled timeline here – the new edition of the timeline will be much easier to keep maintained.
You can check out the new timeline API at https://snapshot.earth616.org/ – Feel free to get inspired! Currently, the API is entirely open,
As you can see, our site look has changed just slightly. This action is a step forward to make it possible to get live updates from our live MCU Timeline API. The widget that is used is a publicly available WordPress plugin that will soon be transformed into a configurable widget, so that more sites may be able to use it. We will also try to provide example code on how to use it.
The easiest way to review this widget is to currently visit https://github.com/Tornevall/wp-earth616org-mcuapi. The API-HowTo still have a documentation located here!
Things are happening very fast now and the latest followups we did, points out more information about when the MCU events are taking place in the timeline (this is one of the primary reasons for why this list also exists).
As of today – we are updating both the API-data and the current MCU timeline list with this information – we have dates for both Shang-Shi and The Eternals for when in the MCU they take place. To make it easier, there are now also direct links to the stated sources at the prior timeline website.
In a breakdown from yesterday, New Rockstars are mentioning a potential time when Shang-Chi and The Legend of The Ten rings are taking place. It is mentioned around 11 minutes in here. A deep analysis therefore lands us – at least for the moment – in july 2024.
We highly recommend that you see the full breakdown too! It is linked below.
As of today, the MCU Timeline API is completed and available to use freely. Not long ago – well actually ffor Earth616, since we are delayed in this work, it is way too long ago – New Rockstars uploaded a highly interesting video with a summary of the entire MCU timeline this far – including the Big Bang.
It is indeed a work they should be proud of, even if that means that we now have a lot of work to do with comparing the content in our API – to see if we have any logical mismatches there.
However, we'd like to share the video from New Rockstars with you, so here goes!
Due to vacationing, the activity has not been the greatest here. However, we managed to fix some issues in the API, that was recentely discovered. The "next"-request sometimes lists upcoming tvshows/movies in incorrect order. This happens because the sort order is set to return data in "MCU Time order" instead of "Premiere Time order".
In the next-request we've also added the ability to only show "next tv-show" and "next-movie" respectively, since we sometimes wants to know which movie is next in order, or just only next episode of a season.
One third fix we've also added to the API, is that IMDB data per episode (if season) is returned too, together with the main entry of the entire season (or movie). This caused a temporary performance issue that also has been fixed now.
We're still working on a snapshot example (react), but since we've been a bit busy this has fallen out of the plans a bit. However, there's a very minor view (currently categories only) in the API-webinterface. If you want to contribute and build a sample page, please feel free to do it and we may also present it in the API as a part of the documentation.
Here's one of the first reviews I've seen this far. Non-Spoilery.