Our apologies. We've – again – been a bit idle, due to life driven events. However, we're still following the timeline of Marvel's MCU. This sunday, New Rockstars released a Falcon and Winter Soldier breakdown, containing timeline stuff that we'd like to update. The full breakdown video is located below. We also want to add that there are plans to move out the old MCU timeline site to something that is easier to maintain than the current.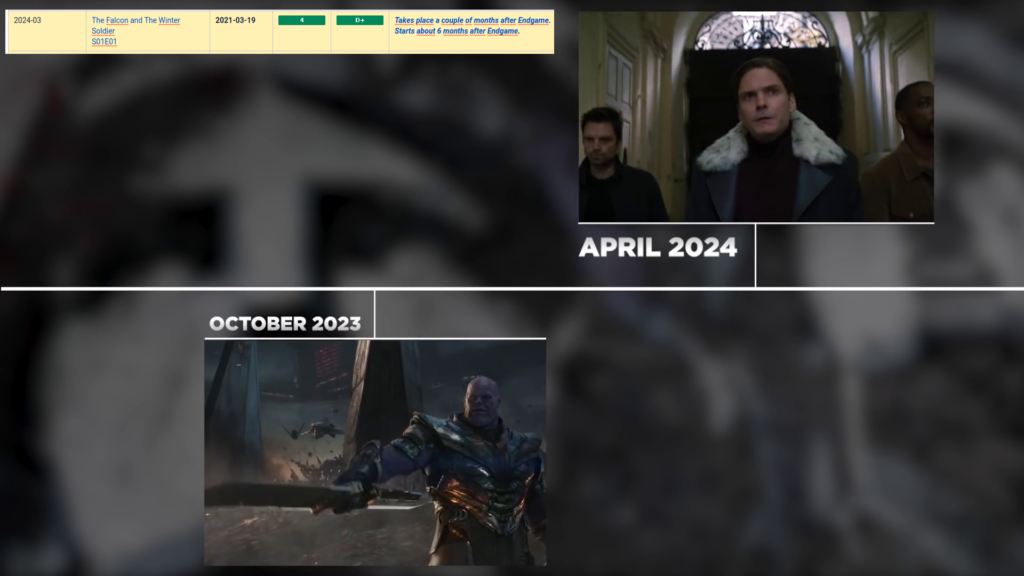 So, how do the timeline currently look? Our last guess, compared our own data with New Rockstars and Charlie "Emergency Awesome" Schneider's, was around march 2024. Many of the calculations are based on rough weeks and months, and New Rockstars landed in april 2024.
This short video also explains the theory (Here's the full breakdown!).