This morning our feeds started to pop up questions about a season 2 of WandaVision. Whether this is true or not is unsure, but regarding some sites fans are "still unsure if WandaVision will return" for a second season and some of the medias that's rumouring this, falsely tries to consider this already confirmed. Actually, they are already asking for the cast and a third season.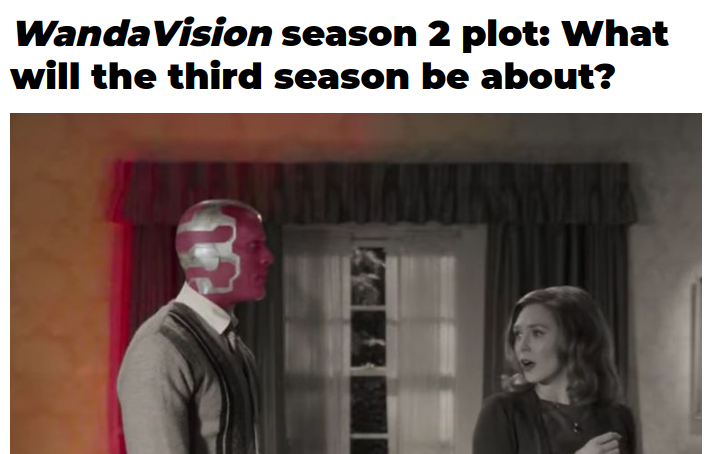 During an interview with Collider, Olsen said that WandaVision "could" possibly get renewed for a second season, but since this Disney+ series is supposed to initiate events for Phase 4, we currently see it unlikely that another season is far from possible. Especially since the current series is based on the aftermath of Endgame and Vision's death.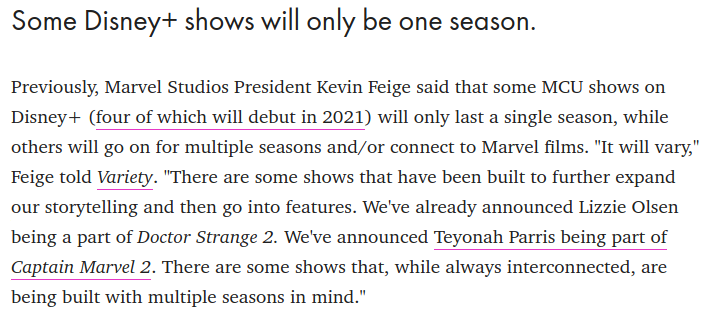 Honestly, I don't know why this is even happening, but probably it's caused by the confirmed Loki season 2 series and an exaggerated will from fans. Especially since Kevin Feige have already stated that some of the MCU shows will only last for one season to bind into their announced features, while some shows are built with multiple seasons in mind.